Health :
The walk is done on soft sand silty place and you may have to cross some rivers knee deap.
In case of heath problème you must advise you guide before départure.
departure places
Departure places may varies, according to the date and the types of outing. And you, where are you going from ?
Appointment 30 minutes before departure time.
Departure from
Mont-Saint-Michel
Meeting place, outside the wall of Mont-Saint-Michel, at the « Fanils » entrance, 50 meters on left of main entrance (close to the bicycle parking spot).
Plan 30 / 45 minutes from Mont-Saint-Michel car park to the meeting place with the shuttle.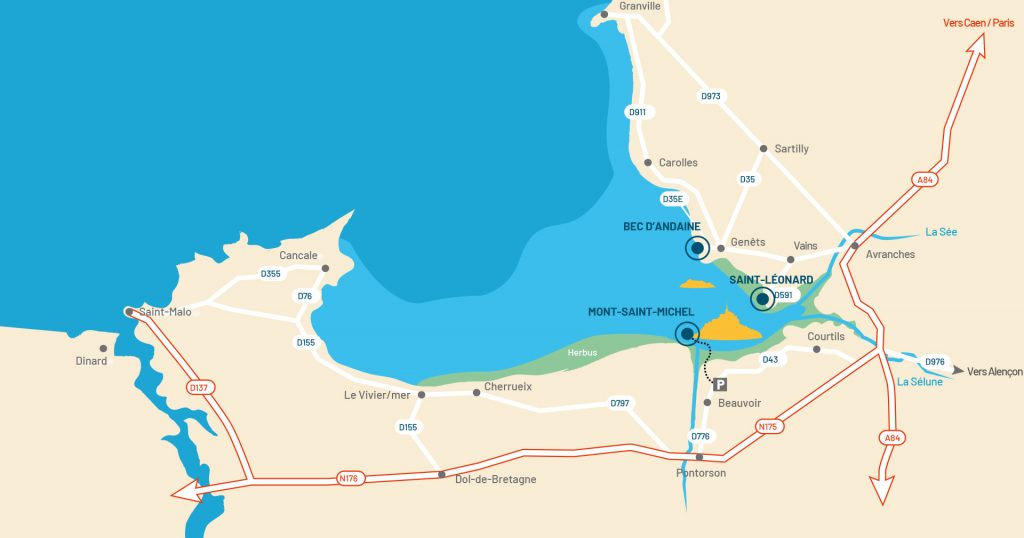 Equipment to provide
For all outings, you need :
Warm clothes
Waterproof garment
A backpack to put your shoes in
A bottle of water
A picnic if needed
A towel to dry your feet
Sunscreen
A hat or a cap
Sunglasses
Equipment for crossing the bay
From april to october : plan to do the walk barefooted and in shorts or leggings..
From november to march : plan neoprene shoes and leggings. We can provide some on demand 24 hours before departure time.
Let's act for the environment
Let's preserve the places: Start sites, the bay, the Mont… Everywhere !
Let's preserve our drinking water resources…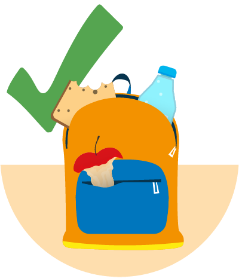 Plan to bring back our waste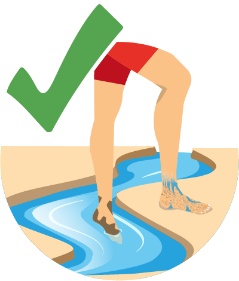 Let's use natural water sources to wash our feets
Additionals informations
All the proposed outings are supervised by a professional guide
For people with disabilities, we have a wheelchair adapted for crossing the Bay.
All outings, with the exception of the 'Traversée matinale' and 'Traversée nocturne', are accessible to children.
Stimulate the curiosity of the youngest, some outings are especially intended for teh children.
We can offer you entrance tickets for visiting the Abbey of Mont Saint-Michel.
Dogs are welcome but must be tied on a lead at all times. But they are not accepted in the shuttles of Mont Saint-Michel as well as in our formulas with return by bus.